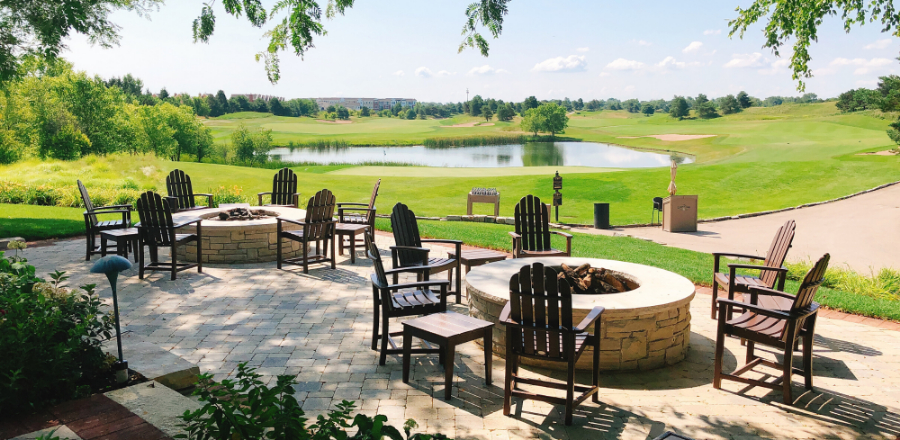 Welcome to The Glen Club
Since its inception in 1893, when the first 18-hole golf course was crafted from the rich soil of Chicagoland, golf has transformed into a cherished tradition in the United States. Throughout generations, Chicago has proudly held the distinction of being one of North America's premier golf destinations. This esteemed legacy endures to this day at The Glen Club, an exquisite masterpiece by Tom Fazio on the North Shore, which stands as the pinnacle of golf experiences in Chicago, particularly for fostering corporate relationships.

Nestled within the grounds of the former Glenview Naval Air Station, The Glen Club is situated at the core of a serene 195-acre sanctuary. This idyllic setting showcases undulating terrain, breathtaking changes in elevation, serene lakes, meandering streams, and captivating vistas, including a distant view of the iconic Chicago skyline.

As a Top-100 Golf Course*, The Glen Club challenges golfers of all skill levels, pushing their limits and fortitude. Moreover, the grandeur extends to the majestic 48,000 square foot clubhouse, boasting exceptional dining options, tastefully designed overnight accommodations, a splendid ballroom, and top-notch corporate amenities.

Whether it's the refined business and dining spaces, the comfortable overnight lodgings, or the attentive service, The Glen Club is committed to ensuring that every visit provides the utmost in comfort, convenience, and exclusivity.
Carrying on a Chicago Tradition